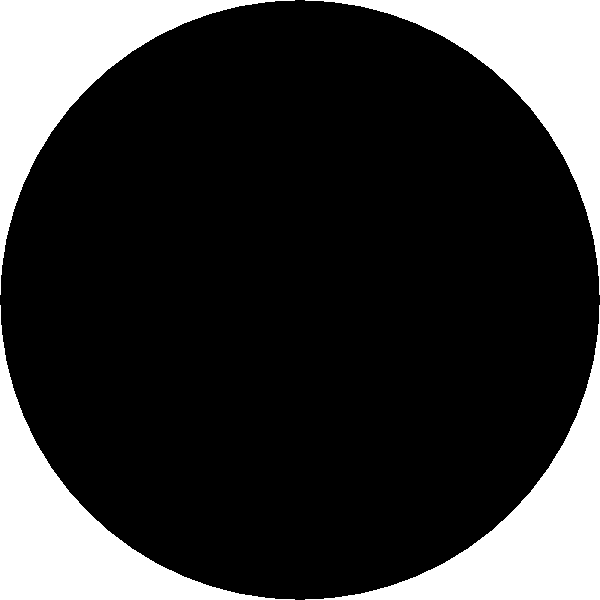 Dryer Repair St Louis, St Charles, & Jefferson County Mo
Is Your Dryer Broken?  We Can Fix It!  

All American Appliance Service INC  7584 Olive Blvd, Suite 207  St Louis, Mo 63130  

We Service & Repair 

All Dryer Makes & Models

© 2009-2013 All American Appliance Service Inc. Appliance Repair St Louis Mo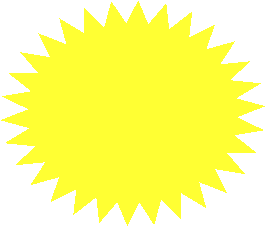 FREE SERVICE CALL

See Our Coupon

Prices Quoted BEFORE We Start!

Central City/County

314-721-8330

North City/County

314-869-9091

South City/County

314-821-8828

All American Appliance Service Inc ... A St Louis Dryer Repair Service Company  

Has your dryer been acting up? Is it taking hours for a single load of clothing to get dry? Does it seem like your dryer is getting unusually hot? If your dryer isn't performing its best, don't feel like you have to run out and spend hundreds of dollars buying a new one. There's a great alternative to pricey new dryers—dryer repair from All American Appliance Service Inc.  Our professionals offer complete clothes dryer repair service at a great price, and we can ensure that your dryer is back to working its best again ASAP. So don't just live with a dryer that's on the fritz, save yourself the hassle and save money at the same time: contact All American Appliance Inc.  for affordable dryer repair in St Louis Mo. 

If your dryer:

We can help! The All American Appliance Service Inc repair team has been in the appliance repair business in St Louis Mo for more than three decades, and our dryer repair professionals have the skills and expertise to help get your broken dryer working like new again. We're available to work on most makes and models, so you can call on us for GE dryer repair, Maytag dryer repair, and so much more.

While it may seem easier to just buy a new dryer when yours stops working, 
clothes dryer repair 
is often both simple and straightforward when you call All American Appliance Service Inc.  Our expert technicians can diagnose a wide variety of problems from crumbling door gaskets to fried thermostats to burnt-out heating elements and then take care of the problem efficiently and effectively. We have most washer dryer repair parts in stock for on-the-spot repairs, and we work to make certain your electric dryer repair gets done right the first time. And with our affordable rates, All American Appliance Service Inc.  can help you save big over replacing your dryer. So what are you waiting for? Put away that dryer repair manual and call in our pros for fast, effective, affordable 
washer
 and 
dryer repair service in St Louis Mo
  Call us today!  You will be glad you did!
Dryer Repair throughout the Greater St Louis area including:  Affton, Ballwin, Berkeley, Black Jack, Breckenridge Hills, Bridgeton, Charlack, Chesterfield, Clayton, Cool Valley, Crestwood, Creve Coeur, Des Peres, Edmundson, Ferguson, Fenton, Florissant, Hazelwood, Kinloch, Kirkwood, Jennings, Ladue, Maplewood, Maryland Heights, Mehlville, Olivette, Overland, Rock Hill, St. Ann, St. John, Sunset Hills, Spanish Lake, Sycamore Hills, University City, Webster Groves, Wellston, & Wildwood

Dryer Repair Service Areas:
Dryer Repairs throughout the Greater St Louis area including the county zip codes:  63123,63001,63021,63022,63024,63134, 63140,63114, 63144, 63044, 63025, 63005, 63006, 63017, 63105, 63124, 63025, 63141, 63131, 63045, 63011, 63021, 63038, 63025, 63026, 63099, 63135, 63031, 63032, 63033, 63034, 63131, 63038, 63040, 63042, 63043, 63044, 63136, 63140, 63122, 63145, 63125, 63011, 63021, 63088, 63143, 63043, 63121, 63137, 63138, 63074, 63132, 63114, 63117, 63074, 63126, 63127, 63128, 63017, 63088, 63017, 63130, 63088, 63119, 63005, 63011, 63021, 63025, 63038, 63040,63010, 63012, 63051, 63025, 63049, 63052, 63053, 63049, 63051

St Louis City Zip Codes:  63105, 63114, 63117, 63119, 63121, 63122, 63123, 63124, 63125, 63126, 63127, 63128, 63129, 63130, 63131, 63132, 63133, 63134, 63135, 63136, 63137, 63138, 63140, 63141, 63143, 63144, 63145, 63146, 63151, 63167, 63198 

Dryer Repairs Throughout Jefferson And St Charles County Mo.

Be sure to run water and the disposal before feeding food waste into it.  

Be sure the food is ground up & flushed out of the disposal before turning it off.  

Feeding the disposal a large quantity of waste too fast can result in clogged pipes.  

Do not put stringy items, such as corn husks & celery, into the disposal because they will not grind up & can clog the mechanism.

  Clean the disposal by running a whole container of ice through it.

Did You Know ...

If your dryer is taking too long to dry your clothes ...

A frequently complaint from our dryer repair customers is that their dryer is taking too long to dry their clothes,in some cases the dryer may be taking up to 2-3 hours to complete a cycle. Most of the time the cause is the exhaust vent rather than the dryer. Many houses and apartments have inadequate dryer vent systems which are either too long, or have too many bends. The result is a vent full of combustible lint and a slow-performing dryer. If the top of the dryer is really hot to the touch, or if you smell something burning, investigate further. Turn on the dryer and find where the vent exits the dwelling. Feel for air movement at the outside wall cap. ( Hard to do when it's on the second story, you need a pro for these situations)  If you feel no air-flow, begin to suspect the vent. There are many reputable vent cleaning companies in our area, and this is a home owners task not to be ignored.

Admiral  Dryer Repair

Amana Dryer Repair

Asko Dryer Repair

Bosch Dryer Repair

Crosley Dryer Repair

Dacor Dryer Repair

 Electrolux Dryer Repair 

Estate Dryer Repair

Frigidaire Dryer Repair

GE Dryer Repair

Gibson Dryer Repair

Hotpoint Dryer Repair

Jenn-Air Dryer Repair

Kenmore Dryer Repair

KitchenAid Dryer Repair

LG Dryer Repair

Magic Chef Dryer Repair

Maytag Dryer Repair

Roper Dryer Repair

Samsung Dryer Repair

Sears Dryer Repair

Speed Queen Dryer Repair

Sub-Zero Dryer Repair

Tappan Dryer Repair

Thermador Dryer Repair

Viking Dryer Repair

Wards Dryer Repair

Whirlpool Dryer Repair

Wolf Dryer Repair

... And Many More 

Clothing Dryer Brands! 

Same Day Service (when available)

No Extra Charge on Evenings & Weekends