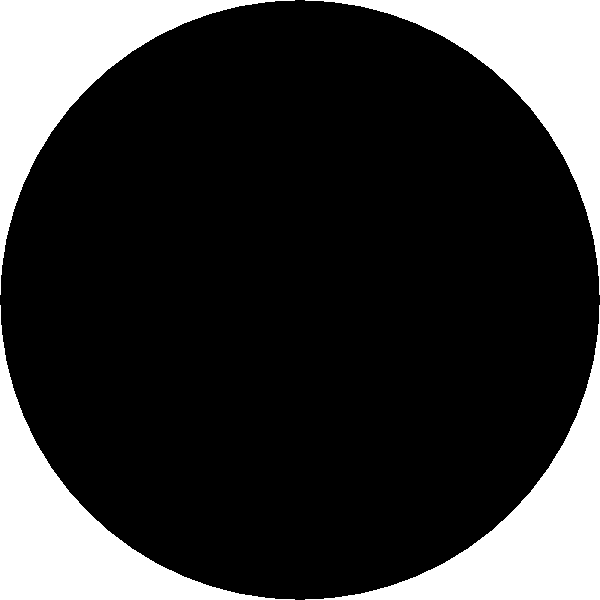 Refrigerator Repair St Louis, St Charles, & Jefferson County Mo
Is Your Refrigerator Broken?  We Can Fix It!  

All American Appliance Service INC  7584 Olive Blvd, Suite 207  St Louis, Mo 63130  

We Service & Repair 

All Makes & Models

Admiral Refrigerator Repair

Amana Refrigerator Repair

Asko Refrigerator Repair

Bosch Refrigerator Repair

Crosley Refrigerator Repair

Dacor Refrigerator Repair

 Electrolux Refrigerator Repair 

Estate Refrigerator Repair

Frigidaire Refrigerator Repair

GE Refrigerator Repair

Gibson Refrigerator Repair

Hotpoint Refrigerator Repair

Jenn-Air Refrigerator Repair

Kenmore Refrigerator Repair

KitchenAid Refrigerator Repair

LG Refrigerator Repair

Magic Chef Appliance Repair

Maytag Refrigerator Repair

Roper Refrigerator Repair

Samsung Refrigerator Repair

Sears Refrigerator Repair

Speed Queen Refrigerator Repair

Sub-Zero Refrigerator Repair

Tappan Refrigerator Repair

Thermador Refrigerator Repair

Viking Refrigerator Repair

Wards Refrigerator Repair

Whirlpool Refrigerator Repair

Wolf Refrigerator Repair

... And Many More 

Refrigerator Brands! 

© 2009-2013 All American Appliance Service Inc. Appliance Repair St Louis Mo 

FREE SERVICE CALL

See Our Coupon

Prices Quoted BEFORE We Start!

Central City/County

314-721-8330

North City/County

314-869-9091

South City/County

314-821-8828

All American Appliance Service Inc. ... A St Louis Refrigerator Repair Service Company  

Is your fridge inadvertently freezing your food? Are you constantly cleaning up puddles of water underneath your fridge? Is the interior of your unit frosting up? A refrigerator is prone to any number of malfunctions, which isn't surprising given that they run 24 hours a day. But if your fridge is showing signs of wear and tear, then you need to take care of it immediately. At All American Appliance Service Inc our technicians are here to provide you with the refrigerator repair expertise you need. Don't let your comfortable, daily routine be affected by a troublesome fridge—instead, get on the fast-track toward a fully functional unit when you contact our refrigeration repair experts. Working endlessly to make certain that each refrigerators repair job is completed with precision and efficiency, we'll blow you away with the results you receive. Call us today to get started on your refrigerator repairs!

​At All American Appliance Service Inc. our expert technicians are fully licensed, insured, and trained in the complexities of appliance repair.  With such intensive training and years of experience under our belts, we're able to perform refrigerator repairs of all complexities. Whether you need GE refrigerator repair or Sub-Zero refrigerator repair, you'll be able to trust our professionals for the effective, long-lasting results you need. So don't just settle for any run-of-the-mill refrigeration repair company, and don't attempt the job yourself: the complications of refrigerators repair jobs are bound to confuse a novice or incompetent repairman. But with well-honed skills and know-how, All American Appliance Service Inc will be able to provide you with all of the expertise you need for a job done right.

Offering a wide variety of refrigerator repairs for virtually all of the industry's leading brands, All American Appliance Service Inc can resolve any of the following performance-related Refrigerator Repair issues:

Interior light won't go off

Even if your refrigerator's symptoms aren't listed above, our experts will be able to fix it. Using unmatched troubleshooting and diagnostic skills, we'll be able to get right to the bottom of your unit's malfunction with total accuracy and efficiency. We're your answer for reliable refrigeration repair in St Louis Mo, so why waste another day struggling with inferior performance from your model?  Call All American Appliance Service Inc. Today!  You will be glad you did!

Refrigerators and Freezers Repair Services Including:

Evaporators and fan motors replacement

Thermostat and defrost thermostat replacement

Defrost heater replacement

Fix any gas leak in the system

Refrigerator Repair throughout the Greater St Louis area including:  Affton, Ballwin, Berkeley, Black Jack, Breckenridge Hills, Bridgeton, Charlack, Chesterfield, Clayton, Cool Valley, Crestwood, Creve Coeur, Des Peres, Edmundson, Ferguson, Fenton, Florissant, Hazelwood, Kinloch, Kirkwood, Jennings, Ladue, Maplewood, Maryland Heights, Mehlville, Olivette, Overland, Rock Hill, St. Ann, St. John, Sunset Hills, Spanish Lake, Sycamore Hills, University City, Webster Groves, Wellston, & Wildwood

St Louis Metro Refrigerator Repair Service Areas:
Refrigerator Repairs throughout the Greater St Louis area including the county zip codes:  63123,63001,63021,63022,63024,63134, 63140,63114, 63144, 63044, 63025, 63005, 63006, 63017, 63105, 63124, 63025, 63141, 63131, 63045, 63011, 63021, 63038, 63025, 63026, 63099, 63135, 63031, 63032, 63033, 63034, 63131, 63038, 63040, 63042, 63043, 63044, 63136, 63140, 63122, 63145, 63125, 63011, 63021, 63088, 63143, 63043, 63121, 63137, 63138, 63074, 63132, 63114, 63117, 63074, 63126, 63127, 63128, 63017, 63088, 63017, 63130, 63088, 63119, 63005, 63011, 63021, 63025, 63038, 63040,63010, 63012, 63051, 63025, 63049, 63052, 63053, 63049, 63051

St Louis City Zip Codes:  63105, 63114, 63117, 63119, 63121, 63122, 63123, 63124, 63125, 63126, 63127, 63128, 63129, 63130, 63131, 63132, 63133, 63134, 63135, 63136, 63137, 63138, 63140, 63141, 63143, 63144, 63145, 63146, 63151, 63167, 63198 

Refrigerator Repairs Throughout Jefferson And St Charles County Mo.

Did You Know? ...  Tips for Refrigerators ... 

Change the water filter regularly. A clean filter will reduce pressure on the inlet valve and increase its life.

Change the water filter twice a year. It will have a sticker to mark the date.  Clean the coils regularly. Clean coils increase airflow and keep the unit cool, which will make it last longer.  Purchase a refrigerator coil brush at the nearest home improvement store. Standard brushes are approximately 2.5 feet long.

First, unplug the unit and locate the coils.

Brush the coils in a slow, front-to-back motion.

Collect dirt and dust with a vacuum.

Be careful not to disturb the nearby fan, drain line, water valve, or filter system.Keep all settings on medium. This will save you from paying exorbitant energy bills.

Same Day Service (when available)

No Extra Charge on Evenings & Weekends