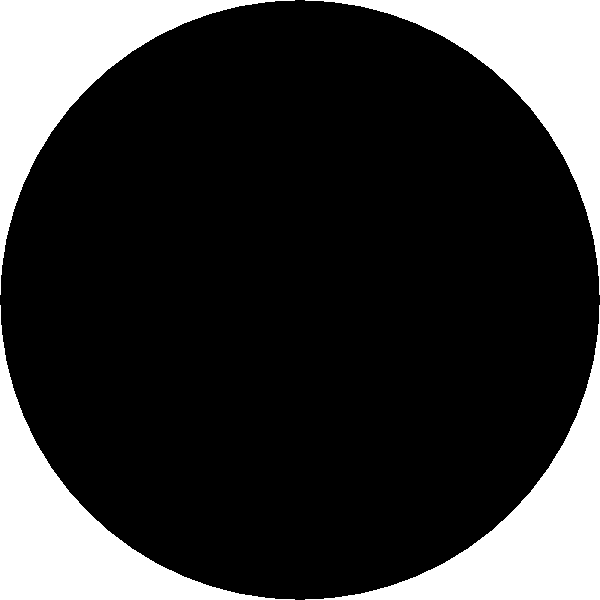 Icemaker Repair St Louis, St Charles, & Jefferson County Mo
Is Your Ice Maker Broken?  We Can Fix It!  

All American Appliance Service INC  7584 Olive Blvd, Suite 207  St Louis, Mo 63130  

We Service & Repair 

All Makes & Models

Admiral Ice Maker Repair

Amana Ice Maker Repair

Asko Ice Maker Repair

Bosch  Ice Maker Repair

Crosley Ice Maker Repair

Dacor  Ice Maker Repair

 Electrolux Ice Maker Repair 

Estate  Ice Maker Repair

Frigidaire Ice Maker Repair

GE Ice Maker Repair

Gibson Ice Maker Repair

Hotpoint  Ice Maker Repair

Jenn-Air Ice Maker Repair

Kenmore  Ice Maker Repair

KitchenAid Ice Maker Repair

LG Ice Maker Repair

Magic Chef  Ice Maker Repair

Maytag  Ice Maker Repair

Roper  Ice Maker Repair

Samsung Ice Maker Repair

Sears  Ice Maker Repair

Speed Queen  Ice Maker Repair

Sub-Zero  Ice Maker Repair

Tappan Ice Maker Repair

Thermador Ice Maker Repair

Viking Ice Maker Repair

Wards  Ice Maker Repair

Whirlpool  Ice Maker Repair

Wolf   Ice Maker Repair

© 2009-2013 All American Appliance Service Inc. Appliance Repair St Louis Mo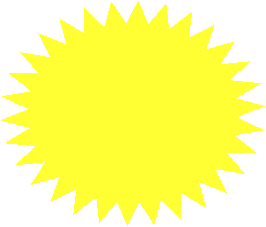 FREE SERVICE CALL

See Our Coupon

Prices Quoted BEFORE We Start!

Central City/County

314-721-8330

North City/County

314-869-9091

South City/County

314-821-8828

All American Appliance Service Inc... A St Louis Ice Maker Repair Service Company  

All American Appliance Service Inc. is proud to offer comprehensive ice maker repair in St Louis for both residential and commercial customers.  Whether you need repair for a home ice maker that is integrated into your refrigerator or a stand-alone commercial ice maker, you can trust the team at All American Appliance Service Inc.  to get the icemaker repair job done right.  Feel free to contact us right away if your residential home ice maker is exhibiting any of the following problems:

Causing energy bills to rise

Any one of these symptoms could be a sign that you need ice maker repair. Putting off these repairs is only going to end up costing you money in the future. What starts as a small, annoying noise can turn into a major problem in no time at all. The malfunction may even grow so big that you need ice maker replacement, which will cost a substantial amount of money over a repair call. So what are you waiting for? Call All American Appliance Service Inc. of St Louis for ice machine service and repair today!

Home Ice Maker Repairs

As a homeowner, it's easy to take your ice maker for granted. Many of us have become accustomed to having clear, fresh-tasting ice dispensed at the touch of a button. When your home ice maker breaks down or malfunctions, however, it quickly becomes evident just how important the appliance is. When you need quality ice maker repair, look no further than the expert team at All American Appliance Service Inc.  We'll put our extensive knowledge and skill to work to ensure that you can once again entertain in the comfort of your home with convenient, easy access to fresh ice.

Ice Maker Repair throughout the Greater St Louis area including:  Affton, Ballwin, Berkeley, Black Jack, Breckenridge Hills, Bridgeton, Charlack, Chesterfield, Clayton, Cool Valley, Crestwood, Creve Coeur, Des Peres, Edmundson, Ferguson, Fenton, Florissant, Hazelwood, Kinloch, Kirkwood, Jennings, Ladue, Maplewood, Maryland Heights, Mehlville, Olivette, Overland, Rock Hill, St. Ann, St. John, Sunset Hills, Spanish Lake, Sycamore Hills, University City, Webster Groves, Wellston, & Wildwood

Ice Maker Repair Service Areas:
Ice Maker Repairs throughout the Greater St Louis area including the county zip codes:  63123,63001,63021,63022,63024,63134, 63140,63114, 63144, 63044, 63025, 63005, 63006, 63017, 63105, 63124, 63025, 63141, 63131, 63045, 63011, 63021, 63038, 63025, 63026, 63099, 63135, 63031, 63032, 63033, 63034, 63131, 63038, 63040, 63042, 63043, 63044, 63136, 63140, 63122, 63145, 63125, 63011, 63021, 63088, 63143, 63043, 63121, 63137, 63138, 63074, 63132, 63114, 63117, 63074, 63126, 63127, 63128, 63017, 63088, 63017, 63130, 63088, 63119, 63005, 63011, 63021, 63025, 63038, 63040,63010, 63012, 63051, 63025, 63049, 63052, 63053, 63049, 63051

St Louis City Zip Codes:  63105, 63114, 63117, 63119, 63121, 63122, 63123, 63124, 63125, 63126, 63127, 63128, 63129, 63130, 63131, 63132, 63133, 63134, 63135, 63136, 63137, 63138, 63140, 63141, 63143, 63144, 63145, 63146, 63151, 63167, 63198 

Ice Maker Repairs Throughout Jefferson And St Charles County Mo.

Avoid Icemaker Repairs Altogether!  

Some Ice Maker Repairs Can Be Avoided By Following the Tips:  

1.)  Keep the water lines clean at all times. They can get plugged with sediment and prevent water from flowing to the ice maker.  

2.)  Put a water filter on the water line and change it every six months.  The filter will prevent the sediment in the water from reaching the ice maker, and it will also make your ice taste better

3.)  If your ice is too large or too small then adjust the ice cube size control in the unit.  This will insure you get to hear the happy sound of ice clinking in the glass when you want it. It's really annoying to have to reach into the ice bin and dislodge pieces of ice that are too large. It's just as annoying to see miniature ice falling into your glass when you're expecting the full blown real deal. 

4.)  Make sure the water fill cup alignment is accurate.  When the ice maker is filling with water, the cup alignment insures the right amount of water is added. A good alignment will also prevent water from splashing out of the cup and causing an ice problem in your freezer. 

5.)  Keep your refrigerator level. Why? A refrigerator that is not level can experience all kinds of problems and the ice maker will jump in out of sympathy and cause trouble too. For example, the ice maker water line may decide to not fill the water cup properly and you're back to the weird looking ice. 

6.)  Use a copper water supply line.  Why? You don't have to worry about mold, fungus or any other water born organism deciding to make a home in your water line or ice when you use a copper line. 

7.)  Avoid kinking the water line by rolling your refrigerator too close up against the wall. If there is a small kink, it can take forever for the water fill cup to get filled with water. I don't know about you, but the sound of the ice maker filling with water is not something I want to listen to for longer than is necessary. 

8.) Keep old stubborn ice cubes cleaned out of the ice maker working parts.  You don't want ice jamming the ejector blades or preventing the shut-off arm from working. This doesn't happen very often, but the operative words are "very often.

9.)  If you are adding an icemaker to your current refrigerator you should make sure the wiring in the refrigerator will accommodate the ice maker you are adding. If it doesn't, you will either have an ice maker that doesn't work or the wiring or the ejector motor can burn up trying to handle the ice maker.  

10.)  Keep your freezer temperature at the right degrees.  If the ice does not freeze properly then the freezer temperature is not set correctly.  

11.)  Keep the ice maker bin clean.  You shouldn't let half frozen ice take up permanent residence in your ice bin. Old ice can affect the taste of new ice - kind of like one person having a bad influence on another person. 

Same Day Service (when available)

No Extra Charge on Evenings & Weekends